Join us on Sunday, March 26, 2023 for the Southcoast Health Aquidneck 10k. The event is presented by NPT HealthWorks and Fitzpatrick Team. The race will run alongside beach grass and sand dunes, around a wildlife refuge and bird sanctuary, showcasing the beauty of Aquidneck Island. Plus, a portion of every registration fee collected for the event will be donated to the Norman Bird Sanctuary!
The event is open to runners of all speeds and starts at 9:00 AM.
Important Race Information
Registration and  Bib-Pick Up
Online registration is now closed.
Registered participants will receive their race bib with timing chip and athlete shirt at registration. Onsite registration IS available both days.
Saturday, March 25: 11:00 AM – 1:00 PM @ Ragged Island Brewing
Sunday, March 26: 7:30 – 8:50 AM @ Second Beach, Middletown
All participants must show a photo ID at pick-up. Participants may pick-up for friends and family, but must provide a copy of the ID or a photo of the ID on their phone for verification.
What Do I Get?
The Southcoast Health Aquidneck 10k is an annual event with the goal of supporting our friends at the Norman Bird Sanctuary. All participants will receive a race shirt, race bib, timing chip, and finisher's medal.
Awards will be given to the top 3 male and female finishers.
Parking
Event parking is available at the start/finish at Second Beach in Middletown. We encourage participants to carpool and arrive early.
Volunteer
In order to provide our participants with the best experience possible we have partnered with the Norman Bird Sanctuary and are actively seeking event volunteers.
The event would not be possible without your support. If you are interested in volunteering for any portion of event weekend please feel free to contact us!
Extreme Weather Policy
Our events are held rain or shine. However, there is always the potential for extreme or severe weather conditions. Race organizers will do as much as we can to ensure the experience is as safe as possible. In the event of severe weather, the race may be delayed as race officials consult public safety officers. If there is more than a short delay, if conditions persist, or the forecast calls for extreme weather, race officials reserve the right to alter or cancel the race. We do not schedule "rain dates". Any decision to cancel an event is done as an absolute last resort and is made collectively with local risk management, police, fire & rescue, and medical personnel as appropriate. In such situations, there will be NO REFUNDS as registrants accept any such risk of their entry free when signing up.
Please check the website, our Facebook page, and your email before the race for any changes or cancellations.
Additional Questions?
If you have any additional questions, please review our website or do not hesitate to contact us.
The Mission
A portion of all registration fees go directly to the Norman Bird Sanctuary.
Established in 1949, the Norman Bird Sanctuary's mission is to maintain the land "for the propagation, preservation, and protection of birds, and where birds and bird life may be observed, studied, taught, and enjoyed by lovers of nature and by the public generally so interested in a spirit of humanity and mercy."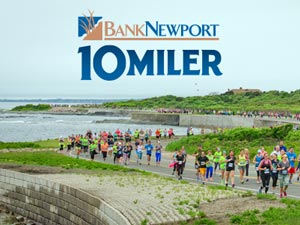 BankNewport 10 Miler
Join us on June 5, 2022 for this oceanside 10-mile road race features the best of Newport and has a unique finish inside Fort Adams. More Info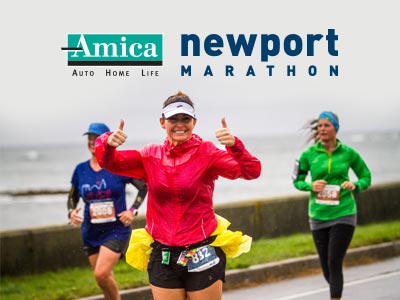 Amica Newport Marathon
This October 9th, 2022 Marathon and Half-Marathon feature all of the beauty and grandeur the City By The Sea has to offer. More Info